PAYMENT OPTION 9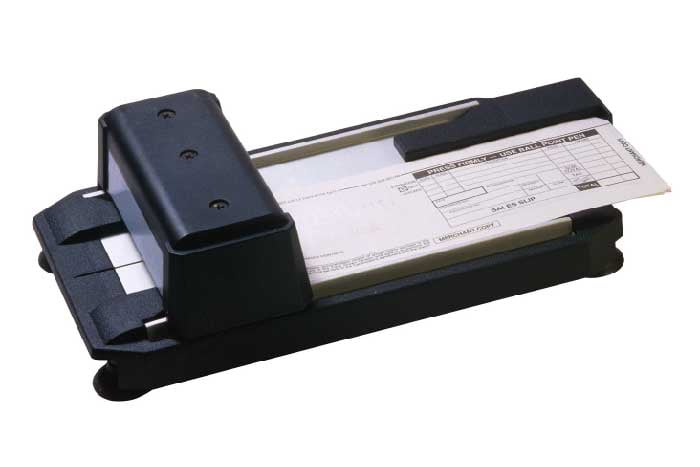 With the imprinter provided.
Even when disaster strikes – your Poynt smart terminal refuses to work, the power's out, Internet's down, etc. – you can still take a payment the good ol' fashion way using the imprinter provided. This piece of hardware is more than just a relic from days of yore – it allows you to make a carbon copy of a customer's credit card for later billing.
To get started with the imprinter, follow these steps:
Place the card in the machine facing up.

Place the paper over the card.

Swipe then save the card information to a secure location.

Manually enter the information into any of the payment methods listed to run the card at a later time.

Shred the evidence!
Please note that the imprinter will NOT capture the CVV code, which you will need to run the card later. Please make sure you take note of the CVV code, save it in a secure location, and then destroy it with the other sensitive data after the transaction is complete.