Think about the last time you had to do some manual data entry for your business. It probably wasn't fun, was it? Well, that's where an Enterprise Resource Planning (ERP) system comes in.
An ERP system can automate all of those time-consuming tasks, so you can focus on what you're good at; running your business. Read on to learn more about the benefits of using an ERP system.
What Are ERP Systems?

An Enterprise Resource Planning system is a software application that integrates all aspects of a business, from finance and accounting to manufacturing, sales, and customer relationship management (CRM).
ERP system providers design them to give businesses a complete picture of their operations in real-time, so they can make better decisions and respond quickly to changes in the marketplace.
Due to the complexity of this task, there is no one-size-fits-all for these systems. Instead, they need to be customized to meet the demand of their users and integrate well with automation software, to make process tracking much more straightforward. That is why it's imperative that you don't grab the first system you find but rather find one that compliments your business.
Let's start to define a good ERP company by looking at some of the features it should offer.
What Features Does ERP Software Offer?
An ERP system will give you the ability to:
Organize and track your inventory
Automate your accounting
Improve customer service
Boost sales
Enhance communication
And much more
Evaluating what you need before buying an ERP system is vital. Here are some factors to keep in mind:
The size of your company
What industry you're in
Your business model
Your growth plans
Now that we know what ERP systems are and what to look for let's dive into the benefits of ERP software.
The Benefits Of ERP Systems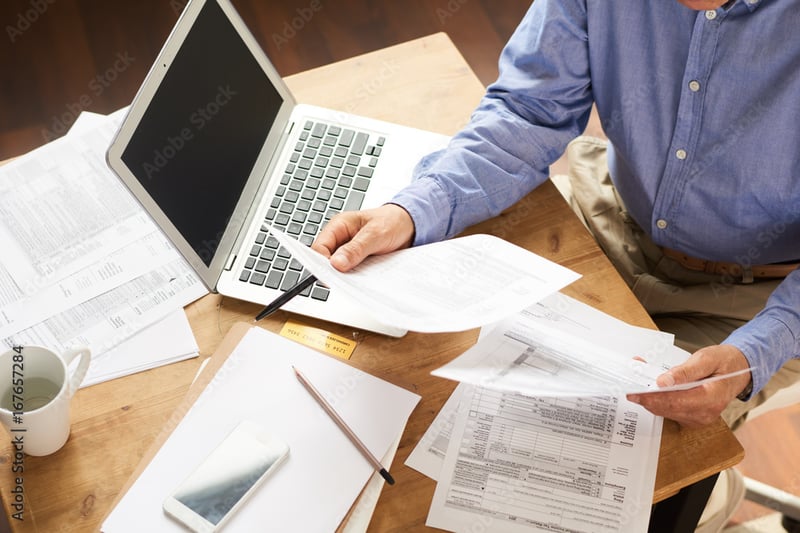 While it can be a complex and costly investment, an ERP system has many potential benefits. Here are some of the top advantages of enterprise resource planning implementation:
Improved Efficiency And Productivity
ERP systems can help businesses automate operations and reduce reliance on paper-based records. By streamlining processes and improving communication between departments, it can help companies increase their efficiency and productivity.
This will not only take a lot of the pressure off of administration and management teams but also help them focus on the more critical tasks. Besides, technology is moving forward with time, and a business that doesn't move with it will get left behind.
Reduced Costs
ERP systems can help businesses save money in several ways. For example, companies can reduce printing and storage costs by automating processes and eliminating paper-based records. In addition, ERP systems can help a company improve its inventory management to avoid stockouts and excess inventory.
Improved Decision Making
They can give companies a real-time view of their operations to make better-informed decisions. With an ERP system in place, businesses can track their progress towards their goals and identify areas where they need to make changes.
Integrating data from different departments can help businesses make better decisions about their products, pricing, and marketing.
Improved Customer Experience
ERP software can help a business improve its customer service and support. Integrating data from different departments can give businesses a complete view of their customers. For example, companies can use ERP systems to track customer orders, providing better customer service by ensuring they deliver items on time.
In addition, by integrating data from CRM and sales systems, businesses can provide their customers with a more personalized experience.
Increased Competitiveness
ERP systems can give businesses a competitive edge in the marketplace. By automating processes and improving communication between departments, ERP systems can help enterprises to operate more efficiently and effectively than their competitors.
The Drawbacks Of ERP Systems
You may think these ERP systems sound too good to be true, and even though they have a few minor drawbacks, they are the next step toward success. Let's take a look at these drawbacks:
Initial Cost
ERP systems can be a costly investment, and businesses may need to hire consultants to help them implement the system. In addition, they require ongoing maintenance and support, so companies need to factor these costs into their budget.
Complexity
They are complex, making them difficult to implement and use. Therefore, businesses must ensure they have the resources and expertise to integrate and maintain an ERP system properly.
Lack of Flexibility
ERP systems can be inflexible and may not be able to accommodate the unique needs of a business. In addition, they may not be able to integrate with other systems, so companies need to consider this when choosing them.
However, you can easily avoid these disadvantages if you choose the right partner. Now that we've looked at the benefits and drawbacks of ERP systems let's take a closer look at how they can help businesses improve their operations.
Who Can Benefit From Using ERP?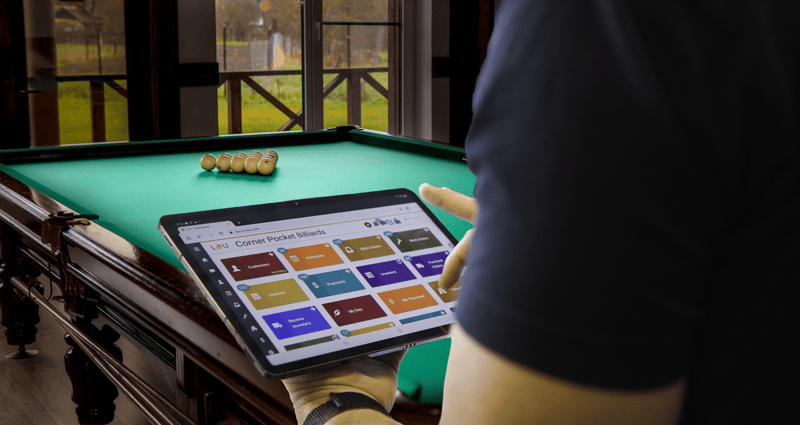 ERP systems can be beneficial for businesses of all sizes. However, they are typically most helpful for large companies with complex operations. Therefore, if you are considering implementing such software, discussing it with a consultant or vendor is essential to see if it is right for your business.
Benefits of using an ERP System for Pool & Spa Retailers
We always come back to "all in one". Ex - get rid of the paper, the spreadsheets and running your business on multiple apps. An ERP system means less-is-more…your team is always in sync - in real-time and pulling data from a single source of truth.
What is the difference between a business management software for Pools & Spas vs a typical retailer (i.e. clothing)?
Pool & Spa retailers need it all! In addition to point of sale, these retailers almost always have a service division - spanning one-time and recurring service orders, plus inventory management for hundreds or thousands of products. Some of these businesses even have a construction division for pool building. Finally, everyone needs financials, so your software should either integrate with an accounting solution or allow your accounting team to generate a balance sheet, income statement and financial statements from within.
Benefits of using an ERP System for Hearth Retailers
Hearth dealers have it tough. Their biggest headache is INVENTORY. Each fireplace / stove / hearth install is a custom job, requiring pipe, a cap, shroud + lots of other parts and accessories. The fastest way to lose $ on an order is to show up without the right parts…aaah! An ERP system provides real-time access to inventory across all stock sites including the store, warehouse, trucks, etc. Bottom line…when you have the right parts, business runs smoothly. When you don't, each job is a losing proposition.
Benefits of using an ERP System for Billiards Retailers
Billiard retailers have to maximize floor space to make their business work. The sheer size of a pool table makes it challenging to maximize revenue per square foot. With real estate prices at an all time high, every square foot of space matters. Beyond streamlined point of sale & inventory management, an ERP system provides the Reports that owners and managers need to measure & improve their business, and ensure profitability.
Get With The Program
ERP systems are essential tools for businesses of all sizes. They offer a variety of features that can streamline and optimize your operations.
By automating tasks and providing a single source of information, ERP systems can help you improve efficiency, accuracy, and communication across your organization. While there are some drawbacks to using ERP software, the benefits far outweigh the costs.
So, if you're looking for a way to boost productivity and grow your business, an ERP system is the answer. Contact us today to learn more about how we can help you get started with this powerful tool.
FAQ's
1. What Is ERP?
ERP stands for enterprise resource planning. It is a type of business software that helps businesses manage their operations more effectively.
2. What Are The Benefits Of Using An ERP System?
ERP systems can help businesses save money, improve their decision-making, increase competitiveness, and improve customer service.
3. What Are The Drawbacks Of ERP Systems?
ERP systems can be costly to implement and maintain and can be complex and inflexible.
4. Who Can Benefit From Using ERP?
ERP systems can benefit businesses of all types and sizes, but they are typically most beneficial for large companies with complex operations.
5. How Can I Determine If An ERP System Is Right For My Business?
If you are considering implementing an ERP system, consulting with a consultant or vendor is essential to see if it is right for your business.
6. What are the benefits of Cloud ERP?
Stop fiddling with your server! Seriously…if you're messing with a server vs. managing your business you're doing it all wrong. Cloud ERP means no more servers - just log into a browser with an internet connection and start your day. Also, software updates are AUTOMATICALLY available in a cloud ERP. No more downloading & updating…just log on and go
7. How does ERP help with Inventory Management?
Real-time visibility to inventory across all stock sites (stores, warehouses, vehicles) is the difference between making money vs. losing money. "Breakage" occurs when inventory goes missing. By having inventory availability by day, by order, by invoice, you'll always know what's selling and what's walking off the showroom floor.
8. How can ERP improve customer experiences?
We talk a lot about SPEED and SIMPLICITY for the dealer. We could also extend this to consumers. "I love to stand in checkout lines" - said no one ever!
Speed means retail customers are in and out of the store in seconds. Simplicity means - even if the local high school kid is working the register - you're still in and out of the store in seconds….because it's that easy to use the register. Simplicity also means the service tech has access to historical information about your house, your yard, your pool, etc. This ensures that important information such as gate codes, product warranties and equipment life are all at the techs fingertips.
9. How do you successfully implement ERP?
Once you've selected an ERP, that company will typically assign you to an onboarding specialist who will help guide you through the process to get your business up and running on the new platform. Here are some keys to success as you move through this process:
Identify a "champion" or leader that is your key point of contact for this transition
Communicate the decision to your team and why it's important. ERPs affect everyone in the organization, so an all-company announcement is appropriate.
Confirm the time commitment and multiply by 2. Your onboarding specialist should be able to provide specific guidance ex. 1 - 2 hours per day for 6 weeks. Do not accept answers such as "It depends." or "It's different for everyone."
10. How does ERP and CRM work together?
ERP is the system that keeps your entire company in sync. Therefore, CRM is typically integrated within an ERP system. If you think about it, this makes a ton of sense because all of your transactions occur within your ERP system. Meanwhile, CRM is based on touchpoints that occur throughout a customer lifecycle. So if a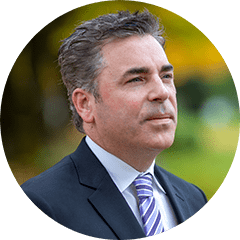 Dan McManus
Dan McManus, President and CEO of Evosus, is a seasoned technology executive with over 17 years of experience. His deep industry knowledge and strategic leadership make him a trusted authority on technology and software development trends, best practices, and innovations.