You want to go digital. You want to step away from the binders and piles of papers and finally get your business on just one software system. We get it. But not everyone is a "tech guru" or has the desire to be one.
Tech-challenged? LOU® is the easy solution!
Our cloud software is simple and intuitive to use, allowing tech newbies to quickly master it. But don't let LOU's simplicity fool you. It's so feature-rich your most tech-savvy staffers will be wowed!
Different — Not Dad's DOS
You might be having flashbacks to that DOS System from before. And, with DOS, unless you knew a gaggle of codes and commands … good luck getting your favorite game to load! Really...good luck. This experience may have left some with a negative view of computers and digital inventory.
No worries. Using LOU is so instinctual, you'll be amazed how quickly everyone adapts to it.
Click and Go
LOU's simple. The colorful, easy to use, Tile Dashboard is so easy to navigate. You move around by clicking Tiles.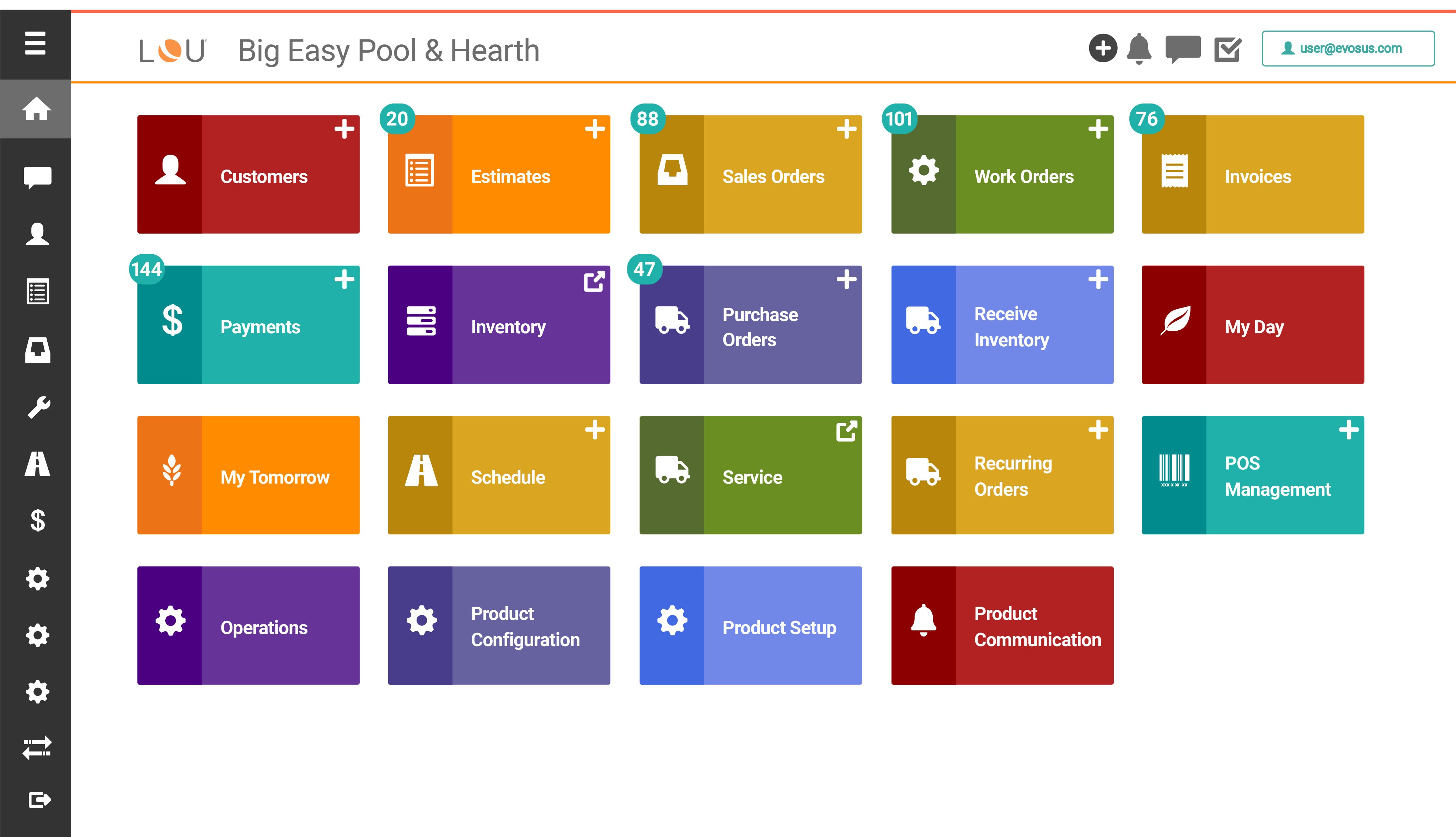 For example, say you want to add a customer or check on a stock item in your inventory … you click on a couple of tiles. In less time than it takes to open Candy Crush on your smartphone at the doctor's office you have added a new customer or know exactly how much of that SKU you have in stock and where it's located — across all of your inventory sites.
You've got this tech-thing!
You need a single system that's easy, fast, and allows both your in-store and on-the-go staff to use it. LOU does that.
Business — at the Speed of Today
We are all moving fast and have much to get done in one day. The same is true for your customers. Let's not keep them waiting. LOU makes it a snap to add a new customer profile or pull up a return customer's previous purchase … and your POS transactions are lightning-fast. Your staff will be nailing customer service and customer care like never before. Everyone will be on one integrated software system creating invoices, checking inventory, managing work orders, updating estimates, taking payments … everything … from the office or in the field.
Are we bragging? Perhaps.
LOU is the ERP cloud business software solution that will have your staff navigating every branch of your retail and service business with ease — from POS to multi-inventory to service. Even those who might be impossible to impress will see the value. It's an easy buy-in for all ages and tech levels.
Now, just watch those happy 5-star customer reviews start rolling in.
Let us show you what LOU can do in a demo! Every Wednesday we invite you to join us LIVE online and take a deeper look at LOU's features & ask questions during our LIVE Q&A. Check out our upcoming demos and register to join us!