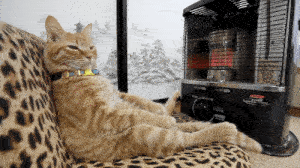 Chances are, once the holidays roll around and temperatures start to drop, your employees probably start to resemble the cat in this gif to the right. While space heaters are nice and staying warm is wonderful, that coziness coming from under an employee's desk might just cost you big time. I recently learned that space heaters eat up a huge amount of power and should not be plugged into an extension cord or power strip. Doing so is a serious fire hazard.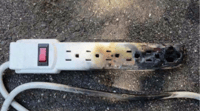 When reading that news article it made me think about an important question: what would a business do if — Heaven forbid — their business caught fire or a winter storm caused a power outage that damaged their server and they didn't have a data backup in place? Would their business survive? A few years back an Evosus® client was upgrading their Windows version and the tech formatted the server hard drive then loaded the new version of Windows without having a backup. Their database was lost permanently. With no working backup, they had to restart their business from the ground up.
Every business, regardless of the industry they are in, should protect their business with a data backup & disaster recovery plan. Yes, even you...
What Would Happen To Your Business If An Important File Was Corrupted or Server Went Down?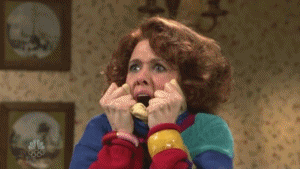 Imagine this: you get to work one morning and can't log-in to your system. You start to panic as doors open in less than ten minutes. After a quick call to your IT person, you come to the conclusion that your server was damaged from last night's storm that caused a power outage. What are you going to do? You have no server, which means you have no software, which means you have no data. You just lost the foundation of your business. You have no record of your customer/lead list, what your Accounts Receivables are, open orders, scheduled repair calls, financial report history etc. The idea of this happening to one of our Evosus clients stresses me out just typing this blog.
Now, I can tell you what you'd do in this situation if you were using Evosus Data Backup & Disaster Recovery. You'd pick up the phone, call the Evosus team and we'd make it our priority to quickly restore your database at no cost to you. That's because clients who opt in for Evosus Backup & Disaster Recovery receive 1 free emergency database restoration per year, over a $1,000 savings. Evosus takes your stress out of the equation.
"We were thrilled to learn about Evosus' new backup service: a company we trust, who knows our business and how to get us back up and running."
— Sue, Evosus Client in Maryland
There are few things more devastating than having your computer systems crash and losing all your files. For businesses, losing data isn't just frustrating — it's an indicator of lost time, money, and resources. It's a serious blow to operations as without the information needed to conduct day-to-day business, companies are left scrambling to fill in the gaps and recover the lost data. As you can imagine, this is a major setback to productivity.
Here are some eye-opening facts about data loss:
Over 80% of small to midsize businesses have lost data (Carbonite).
67 percent of data loss is caused by hard drive crashes or system failure, while 14% is caused by human error (TechRadar).
With all this risk, it's disturbing to learn that data loss is up by 400% since 2012 and 68% of small- and mid-sized businesses don't have a disaster recovery plan.
What is Backup & Disaster Recovery?
Data Backup & Disaster Recovery refers to the process of saving or copying data to a safe, secure offsite location to help restore data in the event that your files are lost or destroyed. A disaster recovery solution is a process in which lost or corrupted data is quickly and efficiently replaced with the backed up data. This method ensures that even on the brink of disaster, businesses like yours can keep moving forward. Data backup and recovery is one of the many benefits included when you let Evosus host your server for you, through our Evosus Hosting Service but you can also opt into Evosus Data Backup & Disaster Recovery as a standalone service.
Evosus's Backup & Disaster Recovery Solution
Here at Evosus, we care about the success and continued operations of our customers. Because we would never wish data loss on anyone, we created our own disaster recovery solution: Evosus Backup & Disaster Recovery. Our service is a proactive approach to safeguarding your data and ensuring minimal interruption to your business flow if a restore is needed. If disaster does strike, you can count on Evosus to help you get up and running in no time.
Evosus Backup & Disaster Recovery includes the following features:
Data Backup storage for up to 90 days.

Secure, offsite backup for your customer data, inventory, vendors, kits and financials. Don't risk weeks or months of recovery time. We'll back up this vital information for your business every 15 minutes.

Free emergency database restoration.

If you have a data issue, contact your Evosus Account Manager. Within 2 hours, we'll have a data expert working on your situation. Evosus Backup Services includes one data restoration per year, should you need it.

Daily monitoring via customer portal.

You'll have access to your backups 24 hours a day via a secure customer portal. Now that's peace of mind!
...as well as many more!

Kimberly Marcy
Kimberly Marcy, Director of Education and Product Management at Evosus, excels in transforming traditional training programs into engaging online experiences. With a creative, entrepreneurial mindset, she leverages her extensive cross-departmental expertise to deliver effective and captivating educational content.