Your customer's experience begins with the very first time they engage with your business … even if that's just a visit to your website or a phone call.
Your staff makes the biggest impression, and LOU is here — behind the scenes — to help them out!
Let's look at a few things LOU does that helps improve customer experience:
Track What Your Customer Purchases
LOU keeps track of what your customers have ordered and purchased — view historical purchase history right from "Customer Profile."
Easily follow up on how the products they recently purchased are working for them.
Suggest related products or services that they may be interested in.
This level of customer insight speaks volumes. Your customers will feel valued, and love the individual attention that is ... Just. About. Them!
"Make It Snappy. We're Late for Soccer Practice."
Life for your customers is busy, their schedules are full. They have places to go and need to make their transactions quickly. LOU Point-of-Sale is lightning fast! Those speedy transactions get your customers in and out the door fast and off Soccer practice!
Inventory Ready When Needed
Keeping track of your inventory can be a challenge. LOU makes it easy. You won't lose time wondering,
Do I need to order more pool covers?
Am I understocked on chlorine?
Are we overstocked on water heaters?
With LOU, you rest easy knowing that you have access to your entire inventory, across all locations. From the showroom floor or out in the field, your staff quickly pulls up the product by name or SKU and immediately knows exactly which bin, store, or vehicle it's located in. Very Cool!
On top of that, LOU takes all the work out of ordering inventory. How?
By helping you to purchase more — without logging out of LOU. That's right. LOU is integrated with Carecraft, PoolCorp, United Aqua Group (UAG), and more, so you can place your purchase orders from within LOU. Inventory has never been so simple!
I Use Apple Pay, but Grandma Uses Checks. Do You Take Both?
Do your customers pay with credit cards? How about checks? Maybe they pay with Apple or Google Pay. No problem! LOU provides multiple payment types and options … even with your service personnel out in the field.
When you manage all aspects of the business seamlessly, pool and hot tub business growth takes place. Use the right tools to manage your relationships with existing customers, find new customers, and provide exceptional customer service.
If you are managing sales, service, and inventory with multiple platforms and programs, you are not optimizing growth. A robust integrated system provides all the information you need to run and grow your business … at your fingertips!
Evosus helps pool service companies grow by giving them the visibility they need across multiple locations and between the retail and service sides of the business.
Find out how Evosus can help you gain the level of visibility needed to scale your business.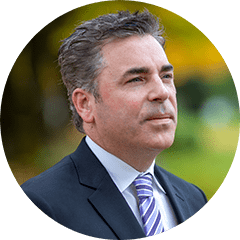 Dan McManus
Dan McManus, President and CEO of Evosus, is a seasoned technology executive with over 17 years of experience. His deep industry knowledge and strategic leadership make him a trusted authority on technology and software development trends, best practices, and innovations.