The struggle is real.
When you own a pool and spa business and offer recurring service or maintenance to your clients you're setting your business up for success by creating a recurring revenue stream. But what some businesses fail to think about is the order processing time it takes to create, manage, and invoice all those recurring orders. How much time does your staff spend on manually writing up or creating work orders each week? Or even worse, how many hours does your team spend invoicing and then manually processing each customer's credit card payment. One. By. One. Nobody has time for this!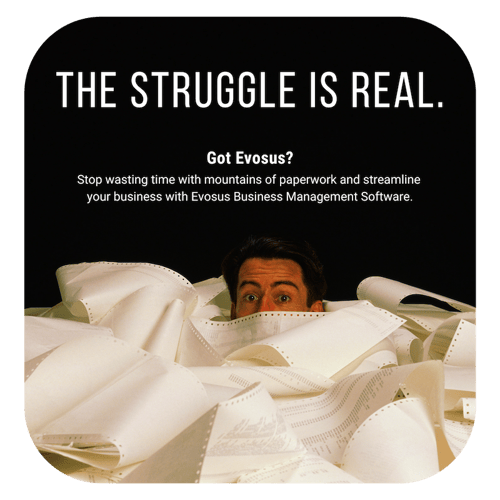 Like any business, you want to lower your cost to increase your profit, right? Then it's time to think about how you can build a more profitable recurring revenue stream with Evosus®. No more manually creating or writing work orders every week for the same customer's recurring service, or typing in a customer's credit card payment information at the end of each month.
The Solution: Evosus Maintenance Contracts. Why do all the heavy-lifting when Evosus can do it for you? Evosus Maintenance Contracts generate work orders automatically for your pool and spa business based on your customers' recurring service schedule. Best of all, it's quick and easy to set up.
No More Manually Scheduling Orders and Technicians
With Evosus Maintenance Contracts you're able to save time by automatically creating service calls for recurring tasks. You simply tell Evosus what recurring schedule you have with your customer and we take control from there. Evosus will auto-generate work orders in your system and schedule the right field technician based on the schedule you agreed on with your customer.
In the pool and spa business many times you have customers who only want their pool or spa cleaned for certain months out of the year, such as from March to October, you can easily plan the maintenance schedule for this time period. Service calls will only be auto-generated for the allotted months and once the schedule is up, the work orders and scheduled tasks come to a stop. Easy.
Have a client that wants to move their recurring scheduled service from Monday to Wednesday? No sweat. You can easily push their schedule from Monday to Wednesday with the click of a button and have all following service dates automatically updated.
Mass Payment Processing
Batch scheduling sounds amazing but it doesn't stop there: Evosus Maintenance Contracts also allows for mass-invoicing, emailing, and payment processing. Evosus Maintenance Contracts' quick payment feature allows you to select dozens of accounts at a time, making it so you don't have to manually process each one. How convenient is that? This feature alone has saved Evosus clients countless hours of time. What could your employee do with an extra 3-6 hours?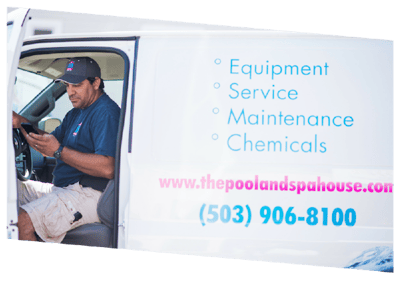 Automated Task Creation & Assignment
Evosus Maintenance Contracts help you streamline your service orders by automatically generating tasks and updating work orders. Want to reassign multiple accounts to a different service tech? No problem. You can select as many accounts as you want and reassign them all at once -- just like that. In a domino-like effect, all the future scheduled tasks and work orders will generate with the new tech -- with no intervention from you.
Why Stop There?
One of the best things about Evosus Maintenance Contracts is versatility. While it can seamlessly streamline your service contracts, it's capable of much more than that. There are other ways you can use the maintenance contracts tool in your pool and spa business -- namely, scheduling automatic recurring shipments. Yes, you read that right: you can use Evosus Maintenance Contracts to automate shipments as well. Say you want to create a new recurring revenue stream in your business (who doesn't!) and auto-send chemicals such as Silk Balance to your customers every X months. Now you can, without all the hassle of trying to remember!